Offering top-class Vibration Monitoring System Card Pieces, Turbine Control System Modules, PLC Control Module, PLC Control Panel, DCS Card Pieces, etc., in various specifications...
About Our Company

Xiamen Xingruijia Import And Export Co., Ltd. is a China based high-tech enterprise which was established in 2010 and dealing in top-class industrial automation products with the commitment to increase the supply of automation parts all over the world. No matter where the customer is situated, no matter how rare their requirements are, Xiamen is capable enough to deliver them a huge variety of automation accessories to any part of the globe to make our customers happy & satisfied. Working as an importer and exporter of Vibration Monitoring System Card Pieces, Turbine Control System Modules, PLC Control Module, PLC Control Panel, DCS Card Pieces, ESD System Card Pieces, Gas Generators Spare Parts, etc., we procure all these automation products from leading manufacturing companies. Our firm shares close working relationships with the world famous service providers rendering PLC & DCS products maintenance solutions.
Today, most of the companies are setting-up E-commerce mode of operations and reducing the role of intermediates so to directly provide our customers with quality products & services. Our company has a sound logistic supply chain network through which we deliver the products on time at any part of the globe. We directly purchase products from the reliable foreign manufacturing brands of different countries and solve customer's problem of finding out the best source of quality goods at best prices.
The automation products we are offering are widely used in oil & gas, petrochemical, chemical, paper printing, textile printing & dyeing, CNC machinery & metallurgy, machinery, electronic, automobile, energy transmission & distribution, plastic machinery, electricity, water conservancy, municipal engineering and various other industries. We also stock large inventory of supreme quality Surplus Control System Parts and distribute various new hardware & software items to support the clients in their existing controlling system through latest technology. Further, our company consists of experienced staff members, modern testing facilities and provide buyers with 1 year warranty in all the surplus parts.

Our Vendors
Our company is majorly collaborated with the brands like:

ABB
Bently Nevada
DCS Foxboro DCS
Emerson Delta V
Foxboroi/A Motorola MVME
Honeywell DCS
Invensys Triconex DCS
Quantum
Rockwel CPU
Rockwell Automation
Schneider PLC
Siemens
Siemens Iskamatic
Westinghouse Ovation DCS

Advantages of Associating With Us
Apart from providing products of Fuji Electric, Horner, Parker, Reliance Electric, General Electric (GE), Eurotherm and other brands, we also check our inventory to ensure that we have other products in the stock or not.
We specializes in providing HMIs, PLC Control Module, PLC Control Panel and Drive Boards but apart from these, we can also deliver anything from rectifier stacks, processors, motor controllers to interface & communication modules.
There are numerous factors for which we are known in the market like competitive pricing structure, friendly & cooperative staff members, quality goods, unbeatable repair turnarounds and best product warranty in the domain.
Whether the individual is looking for new surplus product parts or for a reconditioned spare parts, we can provide buyers with the best.
Our inventory is mostly include obsolete products but we can also supply new surplus & factory products which we directly purchase from the liquidated firms.
At Xiamen, we go extra mile to fulfill the needs of the customers and ensure that their machines function at their best.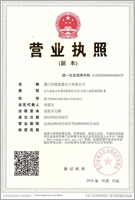 Get in touch with us